Carve Out Some Time Together
Pumpkin Masters® 2023 Contest
For this year's contest, we're focused on your family fun and Halloween traditions. We're looking for those magical family moments created when carving your pumpkin.
Carve Your Selfie App
Try the Pumpkin Masters® Carve Your Selfie App that turns your selfie into a jack-o'-lantern design.
Pumpkin Masters® is America's favorite pumpkin carving & decorating brand. Each Halloween, we bring families & friends together to create jack-o'-lanterns – and wonderful family memories.
New Products
Each year, Pumpkin Masters® creates new ways for you to enjoy a favorite Halloween tradition – with exciting new carving kits and decorations the whole family will enjoy using together!
Learn More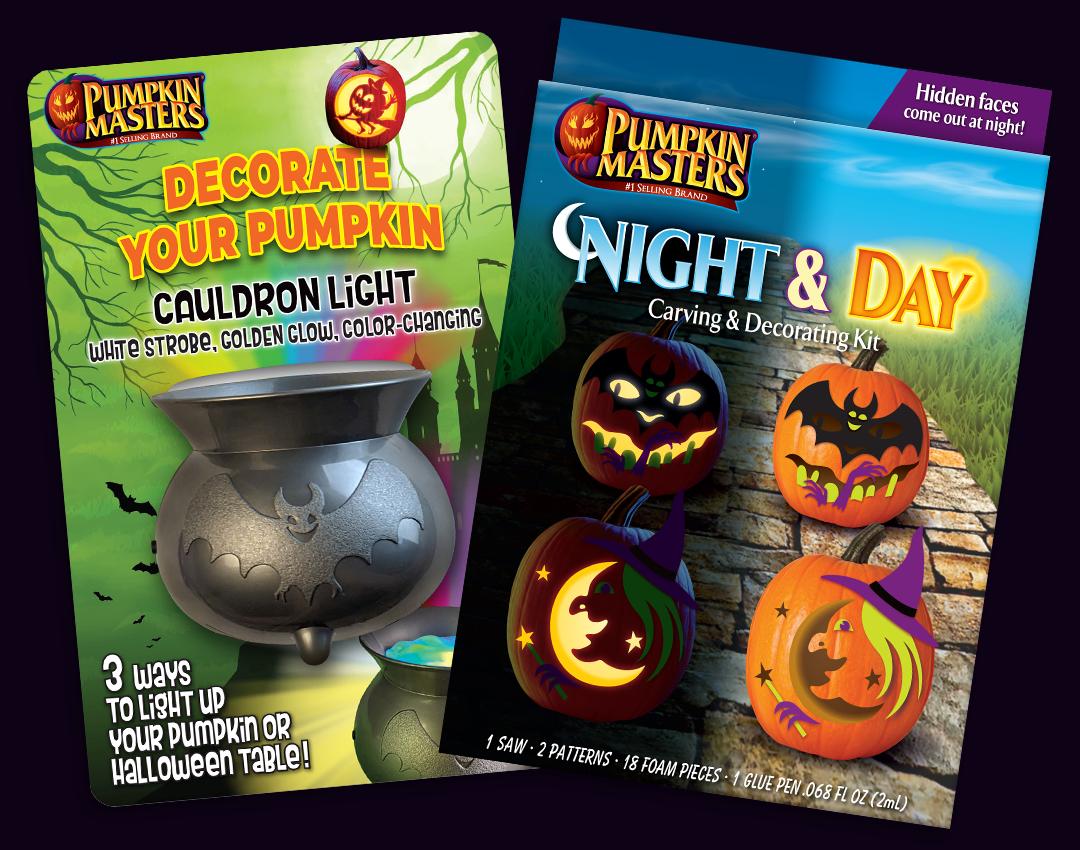 Decorations & Accessories
Looking to "plus up" your pumpkin this Halloween? Pumpkin Masters® offers decorating kits, lights, & accessories that will bring your carved (or uncarved) pumpkin to life!
Learn More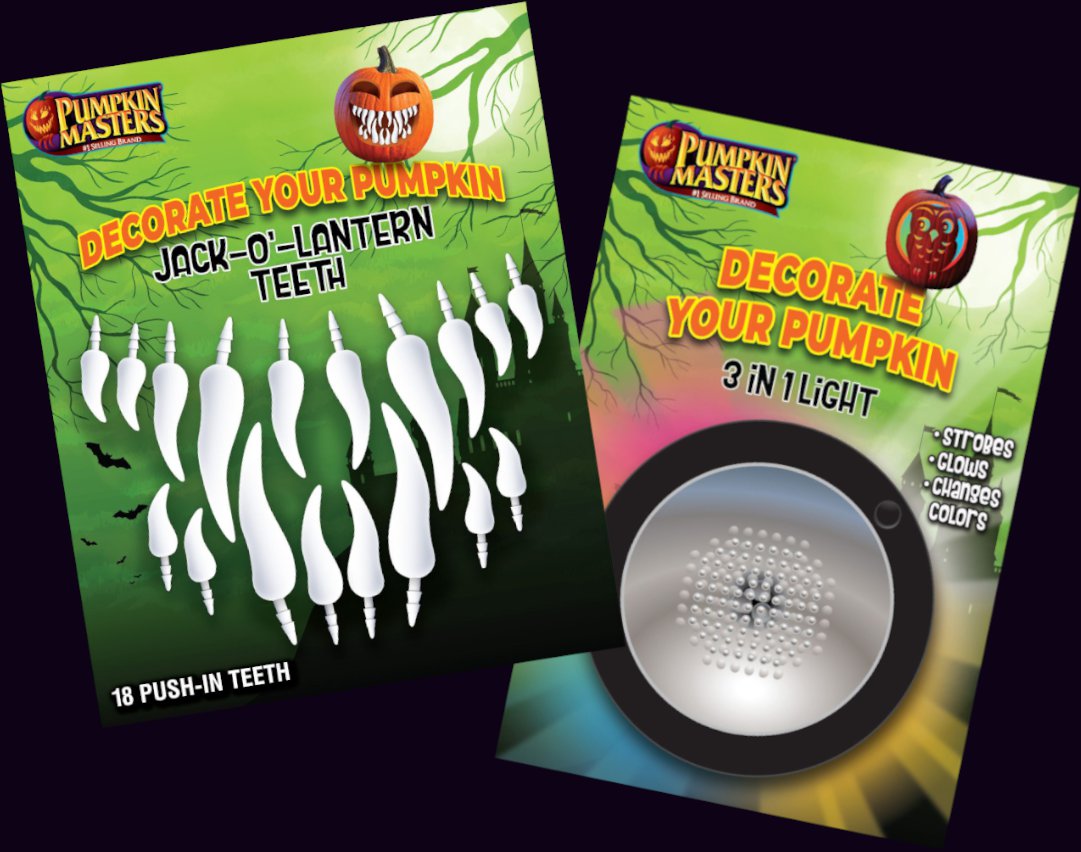 Carving Kits & Tools
Pumpkin Masters® carving kits are the easier and safer way to carve your pumpkin. We offer a full range of kits, including kid-friendly kits for the littlest carvers, all-in-one kits for a fun family experience, and premium kits to take your pumpkin to the next level. So go ahead – carve out some time with your family and friends this Halloween!
Learn More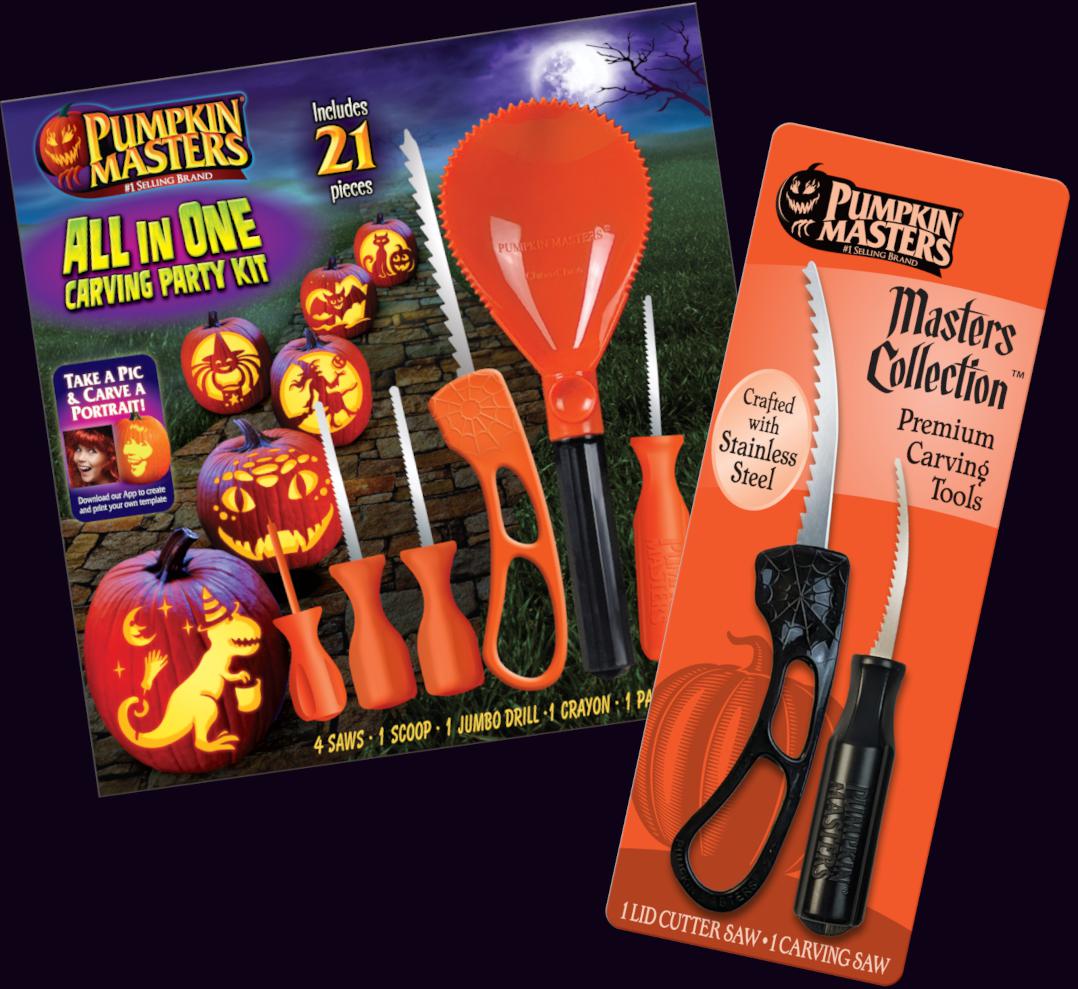 Licensed Kits
What's Halloween without a few characters? We took some of our all-time favorites and made them into easy-to-make and eye-popping designs.
Learn More